Our Team
Master Pete Taylor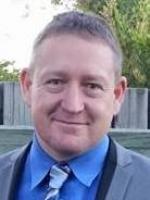 NAME: Pete Taylor

POSITION: Assistant Master Instructor

Master Peter has been involved in Taekwondo for the past 30 years, he commenced training in 1988, achieving his 1st Dan Black Belt in 1991 as a 15 year old. After 7 years as a Branch & Regional Instructor, and training many fine students & Black Belts, Peter switched to another organisation & achieved his second 1st Dan Black Belt there.

Master Peter joined Shimjang Taekwondo in early 2010, opening the very first Bathurst dojang, and achieving his 2nd Dan Black Belt during this time. After returning to his home state of Queensland, Master Peter opened another dojang in 2013 at Narangba, on Brisbane's north side. In 2015, Master Peter opened a second Branch at Bellmere. In October 2015, Master Peter successfully achieved his 3rd Dan Black Belt & the position of Regional Instructor for Brisbane North. Peter has also had branches at Morayfield, Deception Bay and Lawnton. In 2017, Master Peter oversaw the establishment of 2 more centres in Brisbane's northern suburbs, at Petrie and Woodford. He was awarded the title of Assistant Master Instructor & 4th Dan Black Belt at the 2017 ShimJang national training camp.

Master Peter & his wife Tash, herself a Shimjang 2nd Dan Regional Instructor, together have 4 children. Master Peter & Tash's kids Tyler (black tip) Michael (black tip) & James (brown tip) also do ShimJang Taekwondo.