Our Team
Kerri Yarsley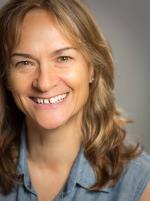 NAME: Kerri Yarsley

RANK: 3rd Dan Black Belt

POSITION: Senior Dojang Assistant

Dojang Assistant is a very important position within our local Branches.

It is a WSTA requirement that all members above the rank of Black Belt are licenced within the WSTA Black Belt Qualification Framework and are officially appointed as Dojang Assistants.
When a member reaches Black Belt level they are not automatically required to go out and open a Branch of their own but they must be willing to accept some responsibility within their local Branch if required, this is seen as the next step in a student's development and as a matter of course requires the student to "Step Up" to a higher level by way of exercising common sense and accepting more responsibility.

On occasion the Dojang Assistant will be required to help their Branch Instructor with various duties such as assisting a member with patterns or holding the kick/strike shield, etc., as requested by the Branch Instructor during the normal course of class operation. This is an important and necessary part of the Black Belt member's ongoing training and martial art development.

ALL Black Belt members are required to assist and support their Branch Instructor, and indeed their fellow members. This ongoing and regular training is done under the guidance of a licenced Branch Instructor and ensures that our Black Belt members (Dojang Assistants) are viewed by our members as responsible and professional individuals who are an important and necessary part of the Class.
Thanks to the WSTA's professional approach and the high expectations placed on the Black Belt members, many of them grow not just as martial artists but also as important and respected members within their local community.

Each Class has an appointed "Senior Dojang Assistant" who is the Branch Instructor's personal assistant. They are well-educated in all aspects of Branch management and can confidently take the Branch Instructor's place during his/her absence.


Kerri Yarsley was born in Melbourne, Australia back in the late 1950's and grew up among an evolving multicultural society – her own mother being Thai born to Australian-Thai parents. The diverse mix of Anglo-Asian and Mediterranean cultures in which she grew up helped to mould her views of fairness and equality for all.
Her childhood was not wracked by emotionally disturbed relatives, but was instead quite normal and generally happy. She had the same dreams and self-confidence issues as most girls, but always had a feeling that life would be good. She studied Biochemistry and Microbiology (BSc), Education (Dip Ed) and Computers (Grad Dip Comp Sc) at university. She worked as a Computer Systems Programmer for several years, while maintaining a high level of health and fitness with her husband Frank – both attaining Fitness Leader's qualifications, and being involved with martial arts and marathon training, prior to starting their family. Frank attained a Black Belt in Judo and studied the art for nearly 25 years. Kerri had been a keen Fencer at university, and then in the years to follow with Frank, they studied the arts of Judo, Karate, Aikido and Kung Fu.
After four children, Kerri worked as a Technical Writer for over 20 years and more recently qualified for a Diploma in Business and a Diploma in Project Management.
Kerri became interested in Taekwondo after one of her daughter's friends wanted some companionship at classes. Kerri and her kids all joined up and have been doing it for years. Three of Kerri's kids have attained their 1st Dan Black Belts and in 2011, Kerri was invited to qualify for her 3rd Dan Black Belt, which she attained.
The sport has become more of an art form and a life style choice for Kerri and she has attributed much of her good health and wellbeing - both physical and mental - to the continued practice of Taekwondo's methods and patterns.