Our Team
Master Danny Wade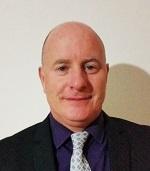 NAME; Danny Wade

POSITION; Master Instructor for the Brisbane and Gold Coast Area's.


PROFILE; Master Danny Wade began his Martial arts career in the 1990`s trying different martial art styles, in the early 2000's he joined the Pacific Pines centre as a student of Master Rob Jensen and immediately knew he had found the art he had been looking for.
Danny is a great supporter of Grandmaster Hicks and the World Shimjang Taekwondo Academy and he shows great commitment to his Regional centre's,

Danny is a well skilled, experienced Martial Artist who dedicates much of his spare time to ensuring that his Region remains strong, he is an inspirational instructor who is focused on regional expansion and he looks forward to seeing many more members enjoy training in the art of Shim Jang Taekwondo

Master Danny is extremely passionate about the art of Shim Jang Taekwondo and he is a great asset to the organisation, he typifies the organisations code....Integrity, Loyalty and Respect. .