Our Team
Master Rob Jensen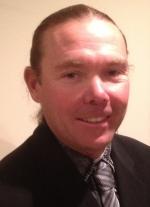 NAME; Rob Jensen

RANK; 7th Dan Black Belt

POSITION: Assistant Grandmaster EC


PROFILE; Master Rob Jensen began his Martial Arts Career in the early 1990's and commenced training in the art of Taekwondo as a student of Grandmaster Les Hicks in the year 2000. Rob is a highly experienced Martial Artist who has overseen the establishment of many Shimjang TKD classes within the Gold Coast and Brisbane Regions.

As an Assistant Grandmaster, Rob is responsible for ensuring that all Grading Examination and member promotions throughout Australia are done with consistency and integrity .

A loyal instructor of high integrity Master Rob Jensen typifies the organisations code....Integrity, Loyalty and Respect.