Our Team
Master Tina Johnson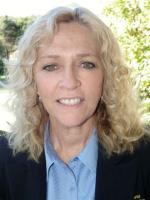 NAME; Tina Johnson

MEMBER: WSTA Executive Committee

PROFILE; Master Tina Johnson is Australia's first WSTA female Master Instructor, Tina began her Martial Arts Career in the early 1980's and commenced training with Grandmaster Hicks in the late 1990's. Tina served a 10 year term as W.S.T.A Secretary where she learnt all facets of class and regional administration, during this time Tina was also responsible for the organisation of the very successful WSTA National Training Camps which are still operating successfully to this day.

Tina is a highly experienced Martial Artist who has devoted many years to her chosen art, she is a well respected Master Instructor who still operates her own very successful class at Palm Beach on QLD's Gold Coast.
Master Johnson's commitment and passion for the art is beyond reproach, she is an asset to the organization and a great role model to all lady members.

Our WSTA staff consists of an experienced and dedicated group of individuals who donate much of their time toward supporting the organisation in various aspects of management and administration.

Our administration staff have accumulated many years of Shim Jang Taekwondo experience between them and are well skilled in their individual professional fields.

Each member has been hand picked for their position in order to ensure that our organisation, instructors and members receive the very best support and assistance.