Our Team
Master Tina Johnson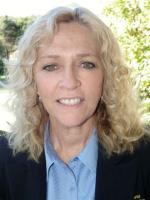 NAME; Tina Johnson

RANK; 6th Dan Black Belt

PROFILE; Master Tina Johnson is Australia's first WSTA female Master Instructor, Tina began her Martial Arts Career in the early 1980's and commenced training with Grandmaster Hicks in the late 1990's.
Tina served a 10 year term as W.S.T.A Secretary where she learnt all facets of class and regional administration.

Tina is a highly experienced Martial Artist who has devoted many years to her chosen art, she is a well respected Master Instructor who's commitment and passion for the art is beyond reproach, she is an asset to the organisation and a great role model to all lady members.

Master Tina typifies the organisations code....Integrity, Loyalty and Respect.