Our Team
Master Robert Haskins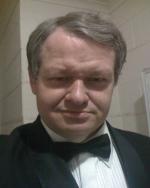 NAME: Robert Haskins

RANK; 5th Dan Black Belt

POSITION: Master Instructor

PROFILE: Master Robert is responsible for assisting Instructors with WSTA Management procedures.

Master Robert is available to assist our Branch Instructors with all aspects of management training in order to ensure that our Branch Instructors are kept up to date with all class administrative procedures.

Master Robert commenced training in 1989, and has taught the art of taekwondo at university campuses, schools, and in Security Training.
Master Robert holds a B.Sc. Hons in Science, and is a qualified Private Investigator and Bodyguard.

After being introduced to Shim Jang Taekwondo by the late Master Shane Backhouse, Robert now works in conjunction with Grandmaster Hicks and local Branch and Master instructors to assist in the further expansion of Shim Jang Taekwondo throughout Australia.