Our Team
Instructor Graham Wall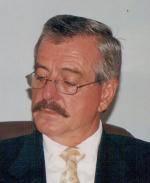 NAME; Graham Wall

POSITION; WSTA Legal Counsel

Senior Instructor Graham Wall is a dedicated member of the Shim Jang Team, Graham travels extensively providing the organisation with advice and support.

Senior Instructor Graham is a Solicitor/Notary Public and runs his own Law Firm in the Hunter Valley, he works closely with Master Robert Haskins to ensure that all Shim jang Taekwondo policies and procedures are up to date and relevant to the needs of all members.

Senior Instructor Graham supports and enforces the organisations code....Integrity, Loyalty and Respect.