Our Team
Instructor Danielle Kenny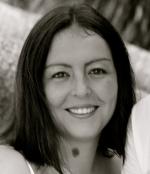 NAME: Danielle Kenny

POSITION; Office Manager

MEMBER: WSTA Board of Management

Instructor Danielle Kenny began her martial arts career at Ellalong in the NSW Hunter Valley in 1989.
In 2013 Danielle was appointed as WSTA Secretary an then Office Manager in January 2015.

Instructor Danielle trains at the Terranora centre and assists the WSTA with all administration and sales duties.

Our WSTA staff consists of an experienced and dedicated group of individuals who donate much of their time toward supporting the organisation in various aspects of management and administration.

Our administration staff have accumulated many years of Shim Jang Taekwondo experience between them and are well skilled in their individual professional fields.

Each member has been hand picked for their position in order to ensure that our organisation, instructors and members receive the very best support and assistance.