Our Team
Darren Hassan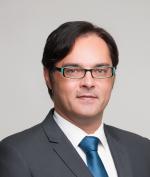 POSITION: Regional Advisor

Shim Jang Taekwondo Regional Advisors have many years of experience; WSTA Regional Advisors have, through hard work and perseverance, "stepped up" to another level of responsibility within the WSTA organisation and by virtue of their position WSTA Regional Advisors are required to be more heavily focussed and involved with the growth and development of the organisation.

WSTA Regional Advisors don't just teach and promote their local centre, they work closely with their local Master Instructors to provide their Regional centres with sound advice and strong support as required, Regional Advisors are constantly promoting the art by way of regular demonstrations, displays, and other promotional initiatives.

A former member of the Australian Army, Instructor Darren is a 2nd Dan Black Belt and is the Branch Instructor at:
-Happy Valley Dojang which trains Mondays 5:30-6:30,
-Aberfoyle Park Dojang, which trains Tuesdays & Thursday's at 6pm-7:00pm.

Come along and get fit while learning the art of Shim Jang TaekwonDo in a relaxed, non-competitive, family environment!