Our Team
Matthew Stewart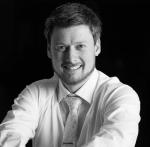 NAME: Matthew Stewart

POSITION: Branch Instructor (Crestmead)

RANK: 1st Dan Black Belt

PROFILE: Instructor Matt Stewart began Taekwondo back in the late 1990's. In his late teens early 20s he participated in a number of other martial arts, boxing and kickboxing.

In 2017, after a decade absence from martial arts, Matt began with Shim Jang Taekwondo and currently is the Branch Instructor at the Crestmead location.