Our Team
Matthew Stewart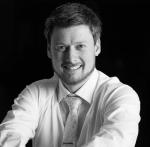 NAME: Matthew Stewart

RANK: 4th Dan Black Belt

POSITION: Regional Advisor (Brisbane)

PROFILE: Instructor Matthew Stewart has been participating in Taekwondo for over 25 years beginning back in the late 1990's. In 2003 Instructor Matthew was promoted to 1st Dan Black Belt and established a number of Dojangs in the Coffs Harbour region. During his late teens and early 20s he studied a number of other martial arts, including, hapkido, jiujitsu, boxing and kickboxing.

After moving to Brisbane In 2016 Instructor Matthew started his journey with Shim Jang Taekwondo and currently is the Regional Advisor for the Brisbane area. Matthew helps mentor other instructors and black belts within WSTA to further their development as a martial artist.

Instructor Matthew, outside of Shim Jang holds a Doctorate in Physiotherapy and is a registered Physiotherapist, Exercise Scientist and Professional Strength and Conditioning Coach working in hospitals and within sporting organisations throughout Australia and internationally.

Regional Advisor Matthew strives to always conduct himself with integrity, loyalty and respect.