Our Team
Master Adam Watkins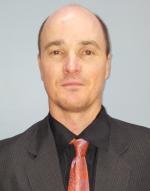 NAME; Adam Watkins

RANK; 5th Dan Black Belt

AWARDS; WSTA Instructor Of The Year 2009

POSITION; Master Instructor for the Northern NSW area.

REGION; North Coast NSW

PROFILE; Master Adam Watkins began his Martial Arts Career in the 1990's when he joined a local Hapkido School where he eventually became a Black belt instructor, Adam taught Hapkido for a short while then joined Shimjang Taekwondo.
Master Watkins was then appointed as Branch Instructor for the Murwillumbah Dojang. Adam worked really hard and soon became an outstanding instructor, in 2009 his achievements were recognized when he was awarded the WSTA "Instructor Of The Year".

Over the years Adam has taught many fine Black Belt students and he has also assisted some of them to establish their own centres, this made Adam the perfect choice when the WSTA underwent its re-structuring in 2012.

A well respected and energetic Master Instructor, Adam works hard at both running his own Dojang and assisting the WSTA with its ongoing expansion throughout the NSW North Coast area.

Master Adam typifies the organisations code....Integrity, Loyalty and Respect. .