Our Team
Master Ken Martin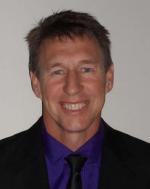 NAME; Ken Martin

RANK; 5th Dan Black Belt
POSITION; Master Instructor

PROFILE; Master Ken martin began his Martial Arts Career in 1997 when he joined a local Taekwondo centre in Tweed Heads under the Guidance of WSTA Founder and Grandmaster Instructor Mr Les Hicks.
Ken methodically moved through the ranks and after Reaching Black Belt level in the art he quickly moved on to teaching, by 1998 Ken was instructing his own Class at Banora Point in NSW & Palm Beach in QLD and since then has assisted Grandmaster Hicks in establishing many other training centers around the NSW/QLD area.

Master Ken Martin is a loyal and dedicated instructor who works incredibly hard to provide WSTA members with outstanding guidance and support, he typifies the organisations code....Integrity, Loyalty and Respect.