Our Team
Master Nick Seedsman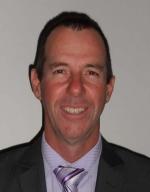 NAME; Nicholas Seedsman

RANK; 7th Dan Black Belt

POSITION: Deputy Grandmaster EC

Master Nicholas Seedsman began his martial art career with a Sydney karate school in 1976 and made the transition into the art of Taekwondo when he joined a local Taekwondo club in the mid 1980's. Master Seedsman became a student of Grandmaster Les Hicks in 1995 and has assisted with the establishment of many Shim Jang Training Centers since that time.

Master Seedsman is a loyal instructor of high integrity who works extremely hard to ensure that the World Shimjang Taekwondo Academy remains at the forefront of the Martial Arts in this country, he is a highly experienced examiner and he works tirelessly to ensure that the art maintains an extremely high standard throughout Austarlia.

Master Seedsman is an outstanding martial artist and a well respected leader in the art of Shim Jang Taekwondo, in his role as Deputy Grandmaster Nicholas works tirelessly across multiple portfolios providing the support the organisation requires.

Master Nicholas Seedsman typifies the organisations code....Integrity, Loyalty and Respect.