Our Team
Kathie Brooke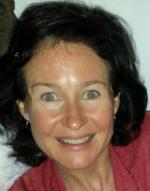 NAME; Kathie Brooke

RANK; 2nd Dan Black Belt

POSITION; Senior Dojang Assistant

Dojang Assistant is a very important position within our local Branches;

It is a WSTA requirement that all members above the rank of Black Belt are licenced within the WSTA Black Belt Qualification Framework and are officially appointed as Dojang Assistants.
When a member reaches Black Belt level they are not automatically required to go out and open a Branch of their own but they must be willing to accept some responsibility within their local Branch if required, this is seen as the next step in a student's development and as a matter of course requires the student to "Step Up" to a higher level by way of exercising common sense and accepting more responsibility.

On occasion the Dojang Assistant will be required to help their Branch Instructor with various duties such as assisting a member with patterns or holding the kick/strike shield etc as requested by the Branch Instructor during the normal course of class operation, this is an important and necessary part of the Black Belt members ongoing training and martial art development.

ALL Black Belt members are required to assist and support their Branch Instructor, and indeed their fellow members, this ongoing and regular training is done under the guidance of a licenced Branch Instructor and ensures that our Black Belt members (Dojang Assistants) are viewed by our members as responsible and professional individuals who are an important and necessary part of the Class.
Thanks to the WSTA's professional approach and the high expectations placed on the Black Belt members, many of them grow not just as martial artists but also as important and respected members within their local community.

Each Class has an appointed "Senior Dojang Assistant" who is the Branch Instructors personal assistant, they are well educated in all aspects of Branch management and can confidently take the Branch Instructors place during his/her absence.



Instructor Kathie says.....I took my daughter, Lola, who was 5 at the time, to her first Shim Jang Taekwondo lesson in February 2009. I believe that it's important for children to learn a martial art for self defence and confidence. As I sat and watched the class, I realised that I wanted to join in too. Lola and I have been attending classes every week since.
I was a little nervous coming up to my first grading and was reassured by Master Instructor Rob that I would be graded as part of a group. On the day, after my group grading, Master Hicks called me into the centre of the Dojang all by myself and ran me through some more line work and some sparring. Master Hicks 'double graded' me. I went from White Belt straight to Yellow Belt, Green Tip or from 10th grade to 7th. It was an experience I will never forget.
That same year I went to my first camp at the Tallebudgera Recreational Centre. I met some amazing people whom I am proud to still call friends and the training was incredible. There were Instructors from all over the country and the wealth of knowledge was extraordinary. I went home with memories and skills that will last a life time and bruises from head to toe which faded after a couple of weeks!
I continued training and found myself at an interim grading at Banora Point in mid 2010. I was Green Belt, Blue tip at the time and even though I was away from my normal Dojang I was welcomed by the locals and made to feel at home. It was a small grading and once over I collected my Passport Reference Handbook from Master Instructor Tina Johnson and was going to head home thinking that everything had gone well and I was relieved that another grading was over, when she suggested I actually look at my Passport. Master Hicks had double graded me again. I'd skipped Blue Belt and gone straight to Blue Belt, Brown Tip (5th Grade to 3rd).
Leading up to what was supposed to be my Black Belt grading Mid 2011 I tore a calf muscle and had the honour of sitting at the examination table to support several of my class mates and friends as they achieved their Black Belts. Six weeks later at another interim grading I achieved my Black Belt after two and a half years of training.
I have continued training because being a Black Belt only counts if you are training. For the last two and a half years I have also taken on the role of Assistant Instructor at the Pacific Pines Dojang under Master Instructor Rob Jensen (Examiner) and in October of 2014, I graded to my Second Dan. Instructing has enabled me to refine my art because as the old adage goes... If you really want to learn something, teach it.