Our Team
Master Pete Taylor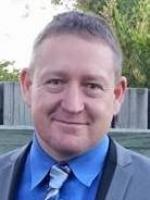 NAME: Pete Taylor

RANK: 5th Dan Black Belt

POSITION: Master Instructor, Assistant Examiner, WSTA Vice Chairman Operations.

Master Peter has been involved in Taekwondo for the past 30 years, he commenced training in 1988, achieving his 1st Dan Black Belt in 1991 as a 15 year old.

Master Peter has been involved with ShimJang Taekwondo for many years, opened many centres throughout 2 States, and trained many fine students and instructors. He is a loyal & dedicated follower of Grandmaster Les Hicks. His expertise and experience are only matched by his passion for ShimJang Taekwondo.

Master Peter & his wife Tash, herself a ShimJang 3rd Dan Regional Advisor, together have 4 children. Master Peter & Tash's kids Tyler (Yudanja Black) Michael (Junior Black) & James (Junior Black) also do ShimJang Taekwondo.


Master Pete typifies the organisations code....Integrity, Loyalty and Respect.